Affordable Rental Housing by Parish
Click on a parish below for a list of affordable rental housing opportunities funded by the Louisiana Housing Corporation, which must follow its inclusive criminal background screening policy. You can also click here for a map view.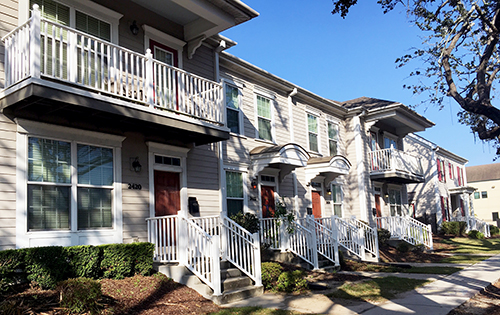 These resources allow you to easily search 1) 60,000+ affordable rental units in the state, and 2) properties that follow LHC's inclusive criminal background screening policy. For more information about how these housing providers are required to serve people with criminal records, see below.  This list does not include all affordable rental units in Louisiana, but the LHC is the single largest funder of affordable rental housing in the state. The list is updated once a year to add new apartment buildings that come online or remove older ones that are no longer affordable. Inclusion on this list also does not guarantee that the buildings have vacancies. For more information about individual units, please call the contact information listed for the building.

---
LHC's Inclusive Criminal Background Screening Policy
In 2021, the Louisiana Housing Corporation passed a new inclusive criminal background screening policy that applies to the 60,000+ rental units it has helped fund in the past few decades. If you apply for a rental unit at one of the buildings on the map above, the housing provider:
Must share their criminal background screening policy with you along with the application form and it must be specific enough that you can read it and reasonably determine whether you might be denied because of a criminal record.
Must deny admission to anyone with convictions related to sex offenses that require lifetime registration or the manufacture or production of methamphetamine on the premises of federally assisted housing.
Cannot consider arrests, or criminal records that did not result in a conviction, or were expunged, vacated, or acquired when the applicant was a minor.
Cannot consider nonviolent misdemeanor convictions, violent misdemeanor convictions and nonviolent felony convictions that are over three years old at the date of screening, or violent felony convictions that are over five years old at the date of screening.
Must weigh the record against evidence of good behavior, participation in social service or counseling programs, job training or employment, or recommendations from community leaders.
Must provide a detailed notice and an opportunity to dispute the accuracy of the record and/or appeal the determination of the property, if the housing provider uses negative information from a criminal background report to deny you or someone in your household.
For more information on the LHC's policy, see the full text here. If you suspect a property isn't following the criminal background screening policy, please contact us at mblossom [at] lafairhousing.org or (504) 208-5040.