Congress Extends Eviction Moratorium, Funds Rental Assistance
On December 20th, Congress passed a bipartisan COVID-19 relief bill that included an initial one-month extension to the Centers for Disease Control and Prevention (CDC)'s eviction moratorium, $25 billion to assist landlords and renters, boosted unemployment assistance, and another round of smaller stimulus checks. The previous original eviction moratorium was set to expire on December 31st and would have left 34 million Americans at risk of losing their homes in the middle of winter.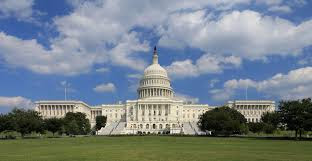 See our Q&A below about how to take advantage of the assistance in the relief bill.
What does this mean for me as a renter?
According to the order, landlords cannot evict tenants because of their inability to pay rent. The moratorium was issued to protect public health and help slow the spread of coronavirus. In order to be covered by the moratorium you must still take very specific steps, including signing a declaration and sending it to your landlord.
What about rental assistance?
The package Congress passed also includes assistance to help pay down back rent or unpaid utility bills for families who have fallen behind and we expect Louisiana to receive $309 million. These funds are far more flexible than past housing assistance and can even be paid directly to renters if landlords refuse to participate, so we will be closely watching the state and local governments to ensure this relief is paid out quickly. These funds may take a bit of time to become available, we'll share more as soon as we know how to apply for the funds on the COVID-19 Resource Page.
The City of New Orleans's rental assistance program will be accepting applications starting February 15th! Check here to find out more information about eligibility requirements and how to apply. You can also contact (504) 658-4200 to apply and to get more information about the program. This program is for Orleans Parish residents.
What about individual stimulus checks and unemployment?
Included in the bill are stimulus checks of up to $600 per adult and child for individuals earning up to $75,000 per year. To see how much you might receive, check out this stimulus check calculator.
The bill also includes a $300/week boost to unemployment programs for an extended 11-week period. To learn more about how to apply for unemployment benefits go to www.louisianaworks.net/hire/vosnet/Default.aspx
Updated 3/2/2021